Coming out to the world
It's not easy because diversity is hated sadly. Autistic people have a hard time finding a job, making friends, or even the easiest things for others can do. People don't know much about Autism and is disappointing. If you do come out as autistic your help Autism be better understand.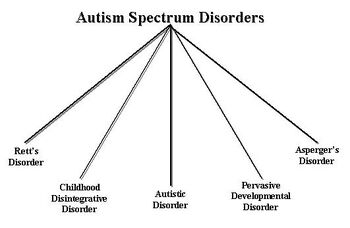 My challenges at my schools
I didn't know I was autistic until I was 4th grade, but my diagnosis was during my years as a toddler. My mom also sign me up for Girl Scouts when I was five and I'm still in, but I want to quit. Kids didn't understand. And grading was different. It took me the 3rd quarter of the first year of this new grading thing to get a good grade. After that it gone back to the A, B, C, D, and Fs. Which I was glad. It was still hard to make friends. The boys were too loud. There was a mean girl she called me "Stupid" and "Freak". Oh it got worse by the grade. As more problems came. At least my favorite show that came when before I enter the seventh grade. It's called Wander Over Yonder.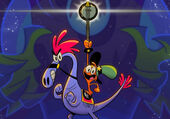 (As you see in the picture below.) Amazing it was it help me most of the time. If you readied my other blogs it's one of my special interests.
Wiki welcoming
My favorite Wiki is abusively Wander Over Yonder Wiki. Sometimes users don't get that I'm autistic or/ and I'm obsessed with it. Like one user and I had a fight if Sylvia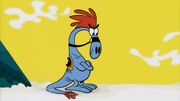 was a animal. As you probably know if you are autistic. Autistic people don't like being wrong. Sylvia was animal to me for lots of reason but I can't put them all together because I was never thought a fan wouldn't think of Sylvia not being a animal. Next it was with Wander. Saying I was his biggest fan.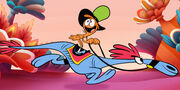 They got all like or his he. I just wanted to tell the person I was autistic but I also didn't. I also was talking with he/her Friday (that's when I posted my last blog post about that day.) I was frustrated about the grounding and disappointment in myself. So that I watched some more Autism videos about this You Tuber. She talks about Autism. It's mostly for non-autistic people, but I still watch it. I learn more about myself. Like Friday, the day after that I was going thought autistic shutdown, I think. Any who if I do talk with that person again I'll give them with link. Now I think I need to show this to another person on there. I think I can help user that are just getting now me or think I'm abnormal or other word that's hurtful.
Out of all
Try to help people get know you as Autistic, but you don't have to. But sometimes people won't understand a autistic, because they (the people) don't know they are autistic. I hope I helped autistic people understand it's okay to come out autistic and, for non-autistic to understand somethings about Autism. If you more help please browse around Autism Wiki or YouTube. You can also ask me question, but I might not know the answer. Thank you and have a nice day.