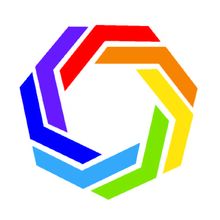 The Autistic Self-Advocacy Network (ASAN) is a nonprofit organization that advocates for the human rights and acceptance of autistic people. It is run by and for autistic people.
ASAN advocates for public policy changes, provides leadership training, and builds the autistic community. It is also heavily involved in educating autistic and neurotypical people alike on autism and disability rights, and it is considered a pillar of the autistic community.[1]
Mission
The following is an excerpt from ASAN's official mission statement:
"The Autistic Self Advocacy Network seeks to advance the principles of the disability rights movement with regard to autism. ASAN believes that the goal of autism advocacy should be a world in which Autistic people enjoy the same access, rights, and opportunities as all other citizens. We work to empower Autistic people across the world to take control of our own lives and the future of our common community, and seek to organize the Autistic community to ensure our voices are heard in the national conversation about us."[1]
ASAN believes in acceptance, neurodiversity, self-determination, inclusion, equal opportunities, abuse prevention, access to services, the breaking down of stereotypes, and the treatment of every human being with respect.[2]
ASAN has helped the autistic community grow and taught many autistic people how to stand up for themselves.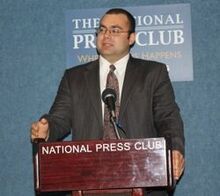 History
ASAN was founded in 2006 by Ari Ne'eman and Scott Michael Robertson to advocate for autistic people. Its early work focused on issues of abuse in schools,[3] including the use of aversives, restraint, and seclusion.[4][5]
ASAN became well-known for its letter-writing campaign to take down billboards comparing autistic and other disabled children to kidnapped children.[6]
From 2006 to 2010, it was run by volunteers, until it earned 501(c)3 status as a nonprofit organization. Its headquarters is in Washington, DC.
Projects
ASAN has founded and participated in a number of projects for the benefit of autistic people, such as Autism Acceptance Month,[7] leadership academies,[8] and The Autistic Press.[9] Projects for college students include Autism Campus Inclusion[10] and the booklet Navigating College.[11]
ASAN has a complete list of projects on its website,[12] as well as an archive of its media presence.[13]
References