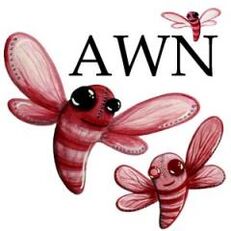 The Autism Women's Network (AWN) is an advocacy organization that focuses on supporting Autistic women and girls. It functions as a safe space, protecting the safety and self esteem of disabled people, and promoting neurodiversity and support.
The AWN's about page states its mission.
The Autism Women's Network is dedicated to building a supportive community for Autistic women of all ages, our families, friends and allies.  AWN provides a safe space to share our experiences in an understanding,  diverse and inclusive environment.[1]
The AWN is primarily for Autistic girls and women, but nonbinary people, men, and non-Autistic people are also welcomed.
Safe Space as a Community
The AWN clearly prioritizes Autistic people by naming itself a safe space. This ensures that Autistic people always feel welcome. Here are some of its community guidelines.
Use of identity-first language and avoidance of functioning labels ("high" or "low" functioning)
Care regarding triggering language
Zero tolerance of hate speech, abusive language, or justifications of infanticide
No advocacy of experimental/discredited procedures that do not respect Autistic people's bodily autonomy or human rights
AWN reminds non-Autistic people that while they are welcome, they must not speak over Autistic voices (as many non-autistic people have done and still do).[1]
Intersectionality
As a group that supports Autistic women, the AWN often works on issues of intersectionality. Notable projects include the Autism and Race Anthology, edited by Lydia Brown,[2] and DIVERgent: When Disability and Feminism Collide.[3]
AWN clearly states that it is open to transgender people, and others who are not women.
AWN welcomes all women, supporters of women, those who have at one time identified as women and non binary gender variant individuals.  AWN recognizes and affirms the gender identity of each individual.  AWN also welcomes the support and community of those who do not and have not identified as women as allies to support us in our work.[1]
References