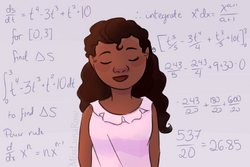 Aspergineering is a term coined to describe a branch of thinking associated with people who have Asperger syndrome (AS). Autistic people often have a unique ability to go beyond the concept of "thinking outside of the box".
In fact, in Aspergineering terms, there simply is no box!
With the evolution of the Internet as a medium, we now have opportunities to communicate in different ways. Often, written communication unlocks the genius of autistic minds. Perhaps the evolution of the planet depends on this hitherto untapped human resource. There is undoubtedly an incredible goldmine of innovative solutions as we have already seen demonstrated through the minds of Beethoven, Einstein, Jung, Tesla and others.
Einstein's theory of relativity for instance was a result of this process (backing up the assertion that he was Autistic).[1]
References