This page needs more sources to back more of the claims made.
If you need guidance as to how to do this please go to

its talk page

.
| | |
| --- | --- |
| | This article is a stub. You can help Autism Wiki by expanding it. |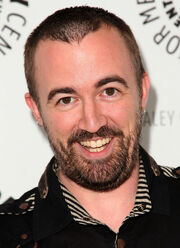 Adam Burton, also known as Maxwell Atoms, is an American animator, writer, director and voice actor with Asperger's.[1]
Career
Burton became known for creating Grim & Evil, which was split into The Grim Adventures of Billy & Mandy and Evil Con Carne. He presently voices in Hazbin Hotel and Helluva Boss.