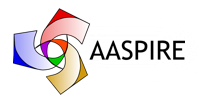 The Academic Autistic Spectrum Partnership in Research and Education (AASPIRE) works on research projects in partnership with autistic people. The focus on listening to autistic people is meant to make its projects relevant to real people's lives, and to abide by the community's standards regarding ethics.
Its about page states:
There has been little focus on how to improve the lives of adults on the autism spectrum. Adults on the spectrum are not usually included as resources or partners in autism research, despite having a wealth of information, experience, insight, and skills to offer.[1]
Unlike many autism research organizations, AASPIRE uses identity-first language, in order to respect the wishes of the autistic community.[2]
Projects
AASPIRE has initiated and collaborated on various projects which aim to improve autistic people's lives. These include...
References